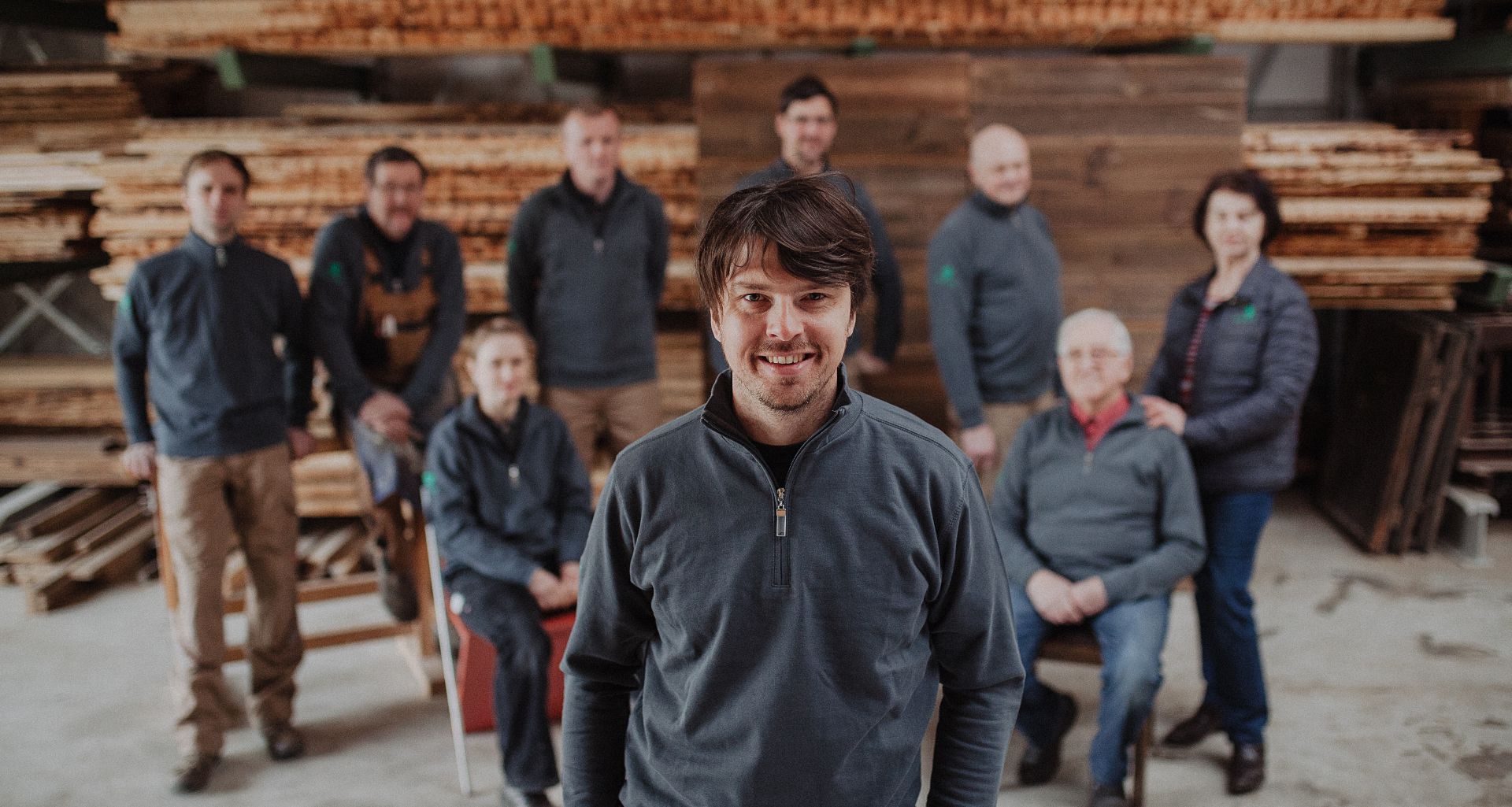 Welcome
to the Wenk carpentry workshop
For over 80 years, the name Tischlerei Wenk has been synonymous with sophisticated and high-quality woodworking.
In Ostro, near Bautzen in Saxony, you will find the Wenk Carpentry Workshop and an experienced team of craftsmen and apprentices. We implement our own high standards using the latest production technologies. Traditional craftsmanship, consistent quality and outstanding design with unique advantages are the foundation of our carpentry workshop.
With a particular focus on interior design, the preservation and restoration of monuments, and the production of custom-made furniture and products, Wenk Carpentry creates an interweaving of various outstanding woodworking approaches.
We are especially proud of our rich experience in the field of sacral furniture restoration. Church buildings, monasteries, private sacred buildings – any form of temple architecture can be researched by us at the request of the client and executed in accordance with high quality standards.
We work for you on direct orders, as well as a national supplier for high quality and exclusive finishing or production orders.  Make sure yourself:
Are you interested?
Would you like to place an order?
We are ready to make you an offer!
Wenk Carpentry perceives its craft as art. Located in Panschwitz-Kukau, near Bautzen in Saxony, we use modern equipment and traditional craftsmanship to fulfill your order, exquisite design and a wide range of services, from residential, office and functional furniture to religious buildings of all sizes.
For more than 80 years, Wenk Carpentry has specialized in the restoration and production of furniture, doors, gates, wall and ceiling cladding, wooden stairs, showcases and galleries, main and side entrances, cabinets, as well as pianos and pianos. If you want maximum storage space or ideal use of your rooms, we produce sideboards, shelves, living room walls, sofa and dining tables, kitchen furniture, hallway furniture, bar furniture, dressers, shelves, humidors, sauna and bathroom furniture, garden and balcony furniture, corners and benches, beds, walls, counters, tabletops and other interior items of any kind.
We attach particular importance to respecting the respective styles: from country style to modern in the Empire or Baroque and Renaissance styles, as well as Wilhelminian or Biedermeier style, we restore according to product specifications and your requirements.
Furniture for churches and temples is one of our specialties. We restore and preserve the originality of church pews, church pulpits, altars, chapels, sedilia, pews, vestry furniture, galleries, church windows or vestries in general. If you are looking for restoration and fabrication according to the requirements of listed architecture buildings, or you are focused on costs, Wenk Carpentry can offer you a interweaving of different approaches for the woodworking of outstanding pieces. Either as a direct customer request or as a national contractor, we research your request and execute it to the highest standards.